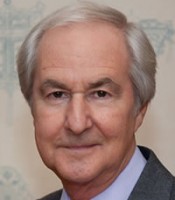 Memorial – Bob Haworth
1943 - 2021
Bob dealt with a range of non-contentious private client and business issues, having extensive experience of general commercial law and acquisitions.
Bob concentrated on the management and development of the company and his specialist interest in inheritance tax planning in which he is regarded as an expert.
Bob qualified as a solicitor in 1968 with his family firm, Haworth Holt & Co, which was run by his grandfather and then father, both successful solicitors. The firm merged with Hall Brydon in 1979 creating, for a while, one of the largest firms of solicitors in Manchester. In 1985 Bob and Richard Bell established Haworth Holt Bell in Hale.
Bob lived in Bowdon with his wife and enjoyed walking in the hills near his cottage in North Wales. In 2021 Bob sadly passed away surrounded by his loving family. Bob will be missed dearly by everybody at HHB.
Contact:
Office: 0161 928 7136